Every year Sally* grows two varieties of potatoes for herself and a single mother who struggles with day-to-day expenses, particularly since the cost of fresh fruit and vegetables has soared. 
Key points:
Thefts from vegetable gardens are on the rise, with a researcher blaming the rise in cost of living
A UTAS researcher says a small number of people admitted to stealing or digging through people's rubbish in a desperate act to put food on the table
Penalties for trespass can include a fine or a term of imprisonment, while penalties for stealing are wide ranging
But the retiree was disheartened when she discovered between 10 to 12 kilograms of potatoes had been ripped from her garden at her home at Mornington in southern Tasmania.
"It's disappointing to watch and wait for your potatoes to grow, only for thieving mongrels come and steal them," she said.
Sally said she grew the potatoes in the front yard of her home because that was where they got the most sun, but would now move the garden beds to the backyard due to the risk of theft. 
"It's taken a lot of work to get these vegetables to a point where they can be harvested, only for them to be stolen". 
Garden thefts on the rise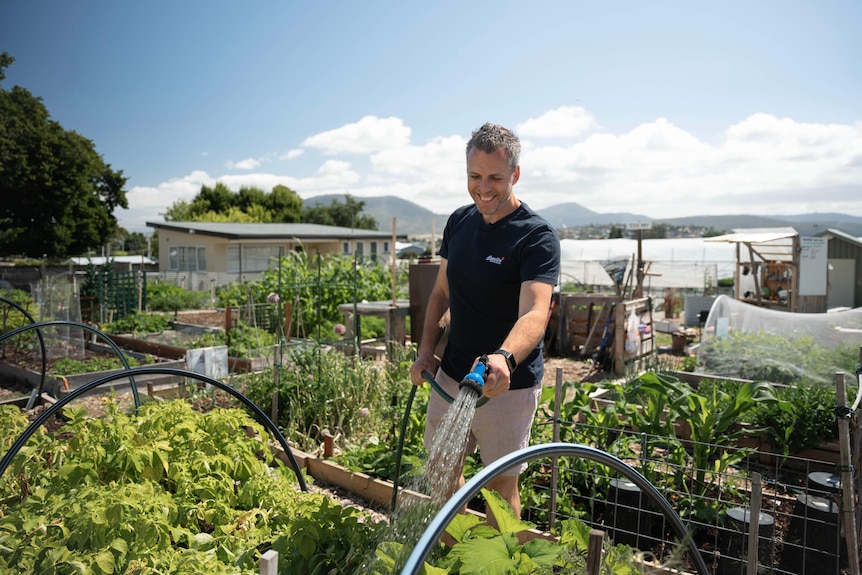 New Town community garden president Nick Stephen said while the theft of one or two vegetable plants does happen from time to time, he is concerned about an increase in the number of systematic thefts.
"Last weekend a member found that every single lettuce in the garden had been cut, which would have been around 50 or 60 lettuces," he said.
"One member told me of their frustration when this happened after tending to the plants, growing and watering them for as long as they had".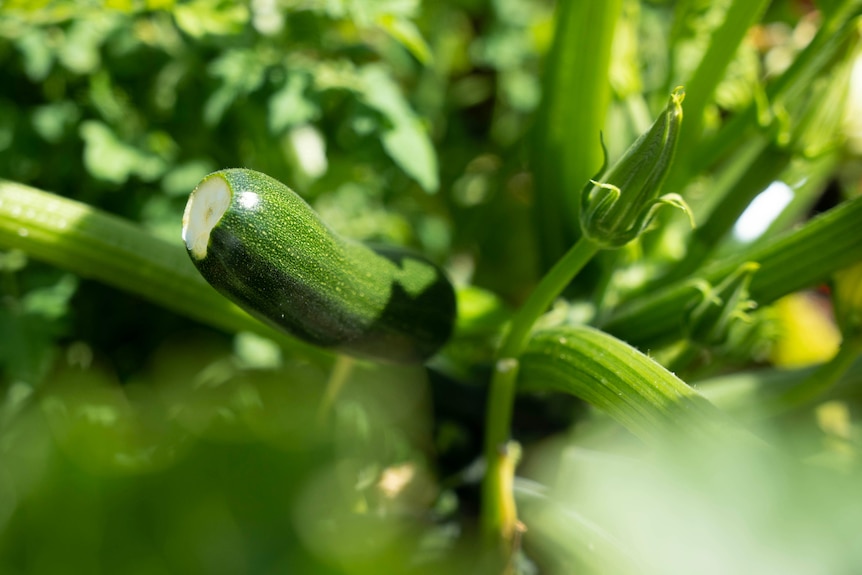 Another community garden on the outskirts of Hobart lost entire crops of carrots, garlic, corn and beetroot to thieves and is considering installing CCTV cameras or building fences around the property to prevent it from happening again. 
"The thieves will often come with knives to cut the vegetables and they do a good job of it," community garden president Chris Keen said. 
"One member has essentially given up after he lost his crop to thieves … it destroys a sense of the community and we all become a bit more apprehensive".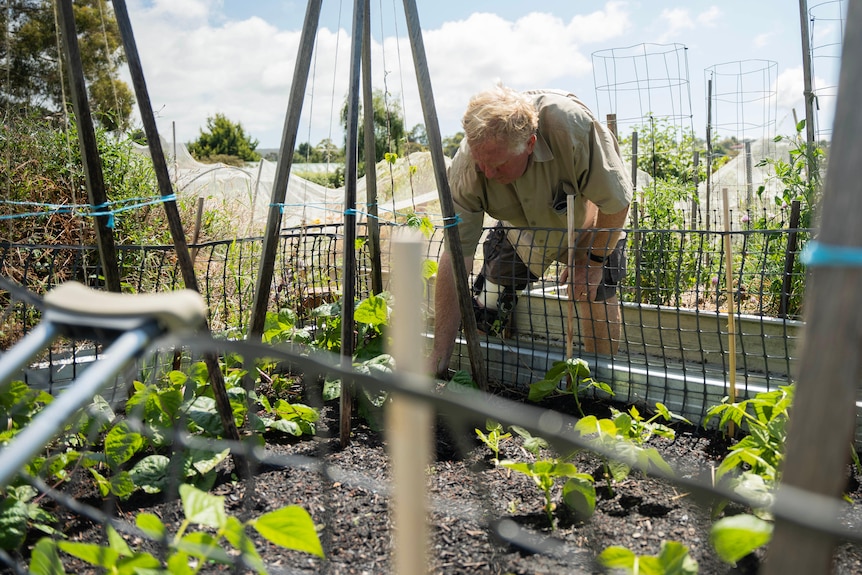 Some members have already taken matters into their own hands by putting up signs or installing fences and netting around their garden bed in a bid to discourage thieves. 
"I pulled up all of my garlic early because I noticed someone had been poking around in my garden and a few people had theirs stolen from neighbouring beds," Mr Keen said. 
"The culture of the garden is to be open and encourage the community to come in and share their knowledge … so this lack of trust is disconcerting". 
These two community gardens regularly donate excess vegetables and herbs to charities, international students and migrants who are new to Tasmania.
It means these garden thefts not only impact individual members, but could potentially lead to less produce for people who are finding it difficult to afford fruit and vegetables. 
"You can understand people are doing it tough or are hungry, but these thefts take away the growers opportunity to donate and do something nice for someone else," Mr Stephen said.
A Tasmania Police spokesperson said penalties for trespass include a fine of up to $4,500 or a term of imprisonment not exceeding 6 months.
The penalties for stealing are wide ranging, depending on the value of the property stolen.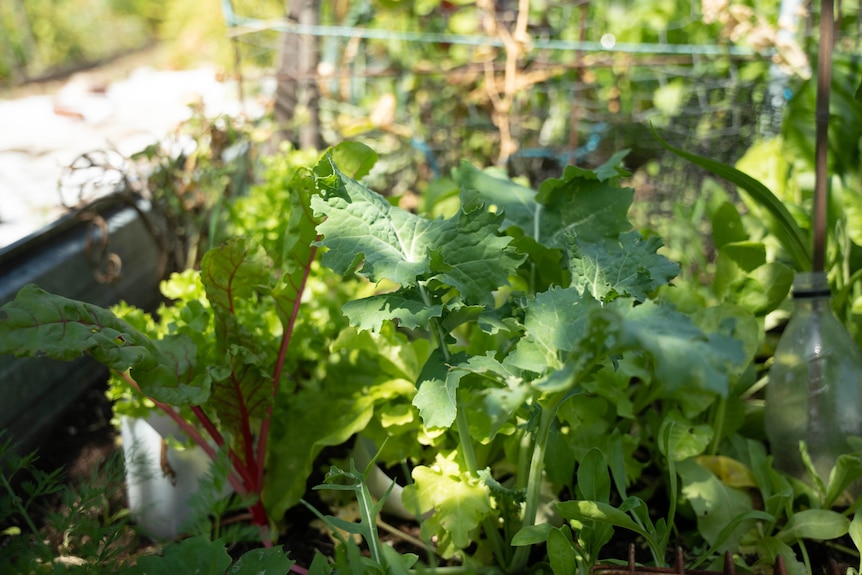 Some resorting to crime to put food on table 
The latest survey by the University of Tasmania found a small proportion of people who experienced food insecurity resorted to stealing food or "dumpster diving", out of sheer desperation. 
"I'm not surprised vegetable gardens are being targeted given fresh fruit and vegetables are the first thing to come off the grocery list when people are experiencing food insecurity," UTAS researcher Dr Katherine Kent said. 
"If someone is seeing an abundant supply of vegetables in a garden, that would be an easy way to put healthy food on the table for them or potentially their family as well," she said. 
The Tasmania Project survey found more than three quarters of respondents were extremely impacted by the rising cost of fresh produce and were swapping fruit and vegetables for unhealthy foods such as doughnuts, because it was cheaper.
"We expected the situation to improve towards the end of last year but with the increasing cost of living and food prices, the number of people skipping meals or running out of food actually tripled at the end of 2022," Dr Kent said.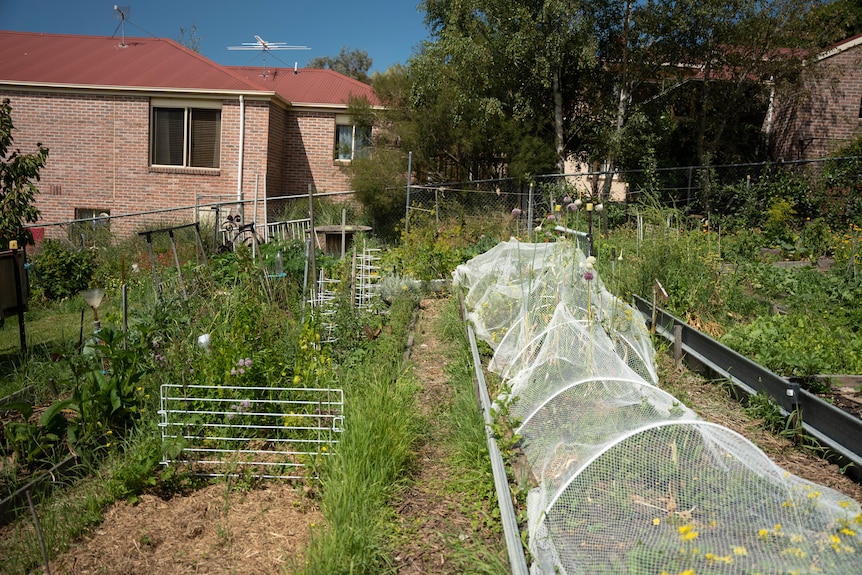 What's the solution? 
There are calls for the Tasmanian government to fund projects that help build food resilience, such as community gardens that could grow fresh fruits and vegetables for people in need.
Get Tas alerts on the ABC News app
Here are the steps to get breaking news alerts on the latest Tasmanian stories directly to your phone. 📱
Download the ABC News app — Apple App Store | Google Play
It's as a number of emergency food providers reveal they are struggling to keep up with demand as more and more people experience food insecurity.
"Access to enough food is a fundamental human right, but not enough is being done to address food insecurity in Tasmania," Dr Kent said. 
"Communities need to get together and find solutions that work for them, but they need funding to do it". 
It's an idea that has gotten the thumbs up from keen gardeners across the state. 
"There's so much undeveloped or disused land in Tasmania, so converting it to a productive space just makes sense," Mr Stephen said. 
"There's plenty of opportunity for community gardens around the state, and we would be very interested in having a group work with us to develop the land next door," Mr Keen said.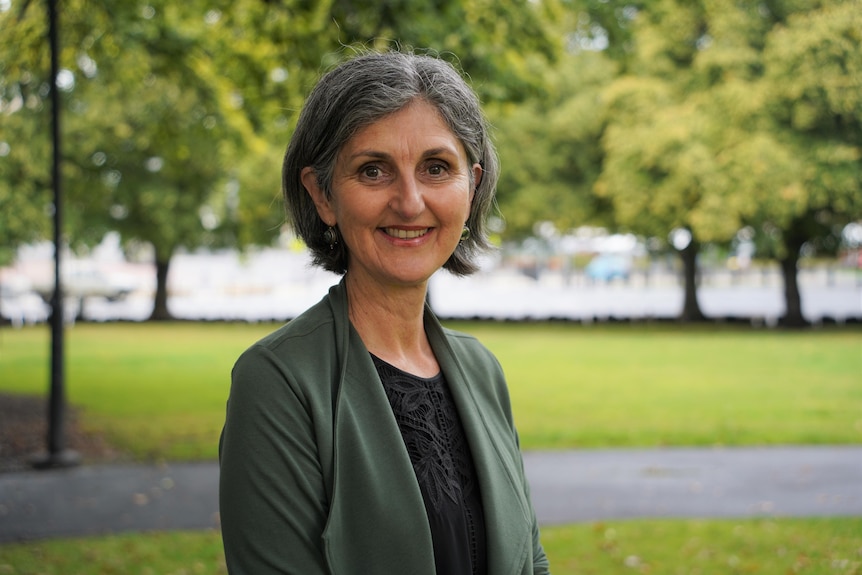 The Tasmanian Council of Social Service agreed there was a need for the government to significantly increase its investment in food security programs and information campaigns that reduces the stigma of food insecurity. 
"We know only 10 per cent of those people access support and it might be because they feel shame, don't know where to turn to, or they may feel like someone else is worse off than themselves," TasCOSS chief executive Adrienne Picone said.
"I would encourage anyone who is experiencing food insecurity to seek help at FindHelpTAS which is an online directory of community services for all Tasmanians". 
* Name has been changed 
Want more Tasmanian news?
Set the ABC News website or the app to "Tasmania Top Stories" from either the homepage or the settings menu in the app to continue getting the same national news but with a sprinkle of more relevant state stories.
Here's a taste of the latest stories from Tasmania 📰