The global final of the Patrón Perfectionists 2023 cocktail competition is just around the corner. Here, we profile the competing champions.
A total of 16 finalists from around the world will compete in the global final at Hacienda Patrón in Jalisco, Mexico, from 24-30 March.
Judging the final will be: Ivy Mix, co-owner of Leyenda bar, the Fiasco! Wine and Spirits shop, and co-founder of Speed Rack; the winner of Netflix's Drink Masters, LP O'Brien; Sandrae Lawrence, founder and editor of The Cocktail Lovers magazine and podcast; Tara Fougner, co-founder and CEO of Thirsty Media; Giulia Cuccurullo, 2020 Patrón Perfectionists global winner and head bartender at London's Artesian; Harrison Kenney, 2022 Patrón Perfectionists global winner and general manager of Bar Planet, from Sydney; and Ana Martorell, chef and founder of Aida and Oxa Cocina única, joining from Mexico City.
The competition will require the bartenders to complete three challenges. The first is 'Field to Flavour', which will challenge the finalists to create a cocktail in keeping with a brief provided on the day.
The second task is 'The Stories we Share', for which the contestants will delve into Mexico's history to create a drink inspired by the country and Patrón.
The third challenge will be 'Mi Mesa es Tu Mesa', which translates into English as 'my table is your table'. The judges will be joined by Lauren Mote, Patrón's global director of on-trade excellence and head of the Perfectionists programme, for the final challenge.
Scroll down to see a profile of each of the regional winners and their cocktails.
---
Alex Boon, Australia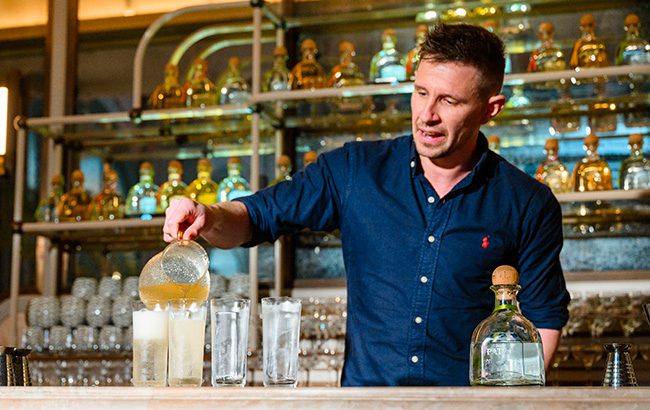 60 Hands Highball
Ingredients:
45ml Patrón Silver
15ml Mango liqueur
15ml Verjuice
20ml Lacto fermented mango syrup
60ml Clarified mango juice
Boon took inspiration from compounding flavours for his winning serve, combining basic and advanced techniques to manipulate his ingredients to deliver optimum flavour.
---
Dash Tume, Canada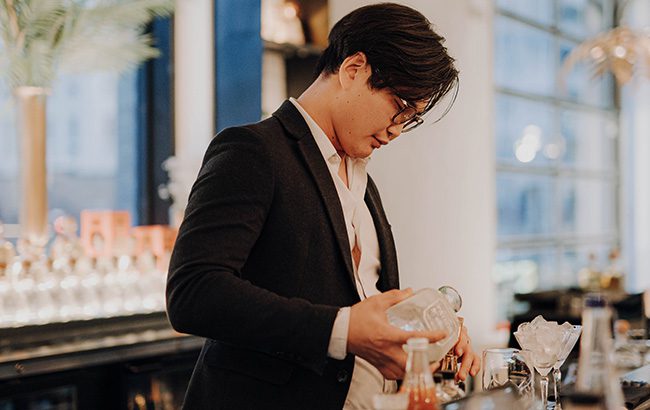 The Percussionist
Ingredients:
44ml Patrón Silver Tequila
22ml Black trumpet mushroom gum syrup
22ml Lapsang souchong-infused Amontillado Sherry
1 Pasilla chilli deseeded in the mortar
Garnish with black trumpet mushroom gum leather
Toronto played a big part in influencing Tume's cocktail. The ingredients used in this serve were picked to expose the drinker to different cultures, and show how the flavours can work together harmoniously.
---
Lola Lau, Greater China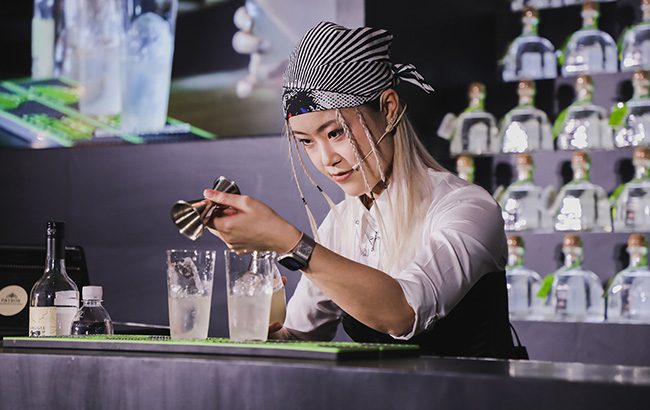 Coconut Chicken Por Favor
Ingredients:
44ml Patrón Silver Tequila
45ml Cocounut chicken cordial
30ml Verjus
60ml Soda water
Garnish with calamansi and sand-ginger-flavoured rice crisps
"Shenzhen is a city in China well known as the fastest and the most comprehensive city," Lau noted about the inspiration behind her drink. "As for food, I thought, coconut chicken must be the most iconic food in Shenzhen. It's simple, as its key ingredients are basically fresh coconut water and chicken, and it cooks so fast."
---
Gabriel Pons, France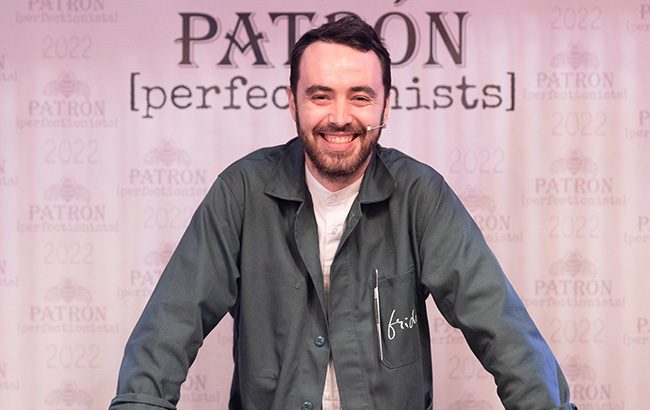 Patxa Mama
Ingredients:
40ml Patrón Silver Tequila
20ml Patcharan sloe cordial
20ml Verjus
3 drops First oyster water
50ml Blood orange soda
Garnish with an oyster leaf
Meeting his family in French Basque Country led Pons to create his winning concoction. Designed to highlight the region's local produce, wild sloe and oysters are said to "marry perfectly" with Patrón.
---
Telmo Henrique Rego Pacheco, Germany, Austria, Switzerland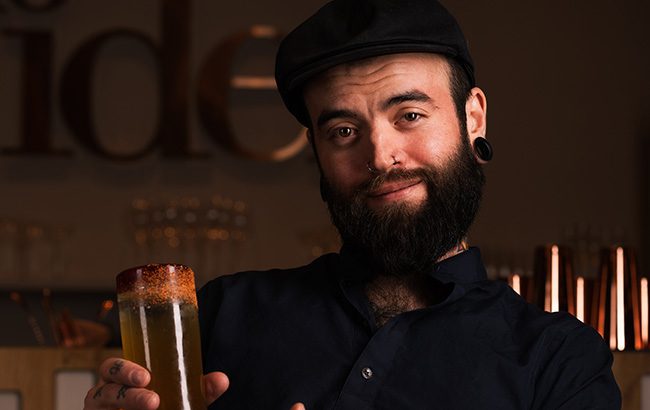 Pine-Pineapple-Apple-Pine
Ingredients:
60ml Patrón Silver Tequila
60ml Dry Apple Cider
120ml Stone Pine Needle Tepache
This cocktail comes served in a recycled-glass highball, a nod to the Patrón bottle, and the use of dry cider is said to add astringency, while the Tajin-rectangle rim gives intensified, savoury flavours.
---
Mor Karal, Israel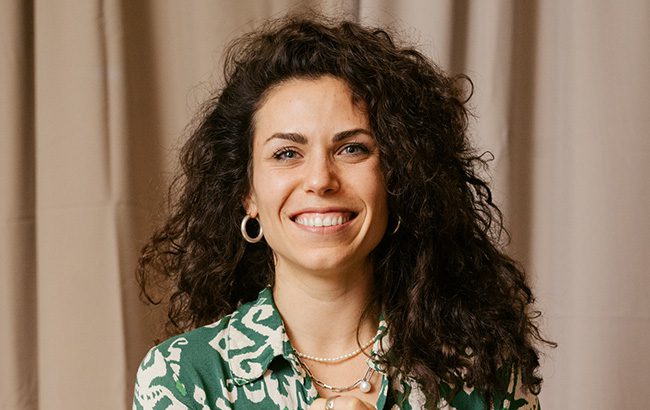 Cornerstone
Ingredients:
45ml Patrón Silver Tequila
5 Rocket leaves
30ml White grapefruit juice
30ml Citrus vinaigrette
Garnish with grated yoghurt stone
Karal said: "Palestinians still practice traditional food habits based on local staple products such as – olive oil, goat milk, citrus, and plenty of foraged herbs. In my cocktail, the combination of the rocket, olive oil, and citrus enhances the natural herbal-peppery notes of the Patrón Silver."
---
Andrea Benvegna, Italy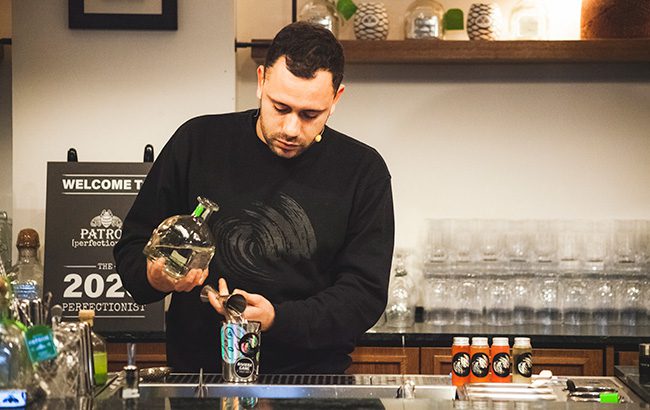 Evo
Ingredients:
40ml Patrón Silver Tequila
25 ml Lime juice
25ml Sugar syrup
15ml Oroloso Sherry
20ml Taggiasca olive juice
"Evo is a tribute to the olive tree and the product which is so iconic to Italy and the Liguria region: extra virgin olive oil," explained Benvegna. "This element is the foundation of local cuisine that keeps on providing inspiration and beautiful memories of childhood for me. The cocktail celebrates this core ingredient by enhancing flavours through its different components and connecting tradition with innovation."
---
Kristina Tubig, Philippines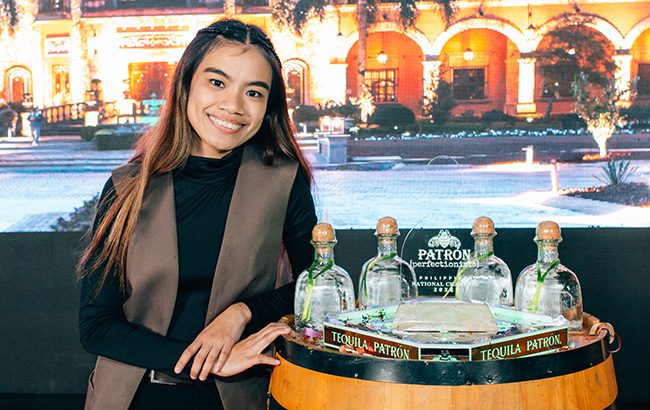 Salo Salo
Ingredients:
40ml Patrón Silver Tequila
30ml Carabao and coconut milk liqueur
5ml Fino Sherry
4 drops Saline solution
"Food shapes the way Filipinos live. Aside from the food itself, there are priceless memories shared with whoever you're dining with, which makes it more special," noted Tubig. "I created this drink to remember what Filipino Salo- Salo made me feel. I chose Tibok Tibok as my 'hometown hero' because kakanins are always present in Filipino celebrations and it is believed to make friends and families stronger and tighter together with its sticky texture."
---
Denys Cherkasov, Iberia (Spain and Portugal)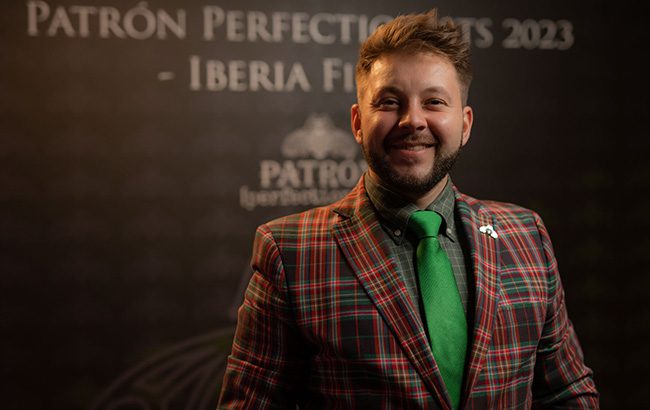 Wilderness
Ingredients:
55ml Patrón Silver Tequila
35ml Cordial ​'la Tereta' (rosemary, honey, saffron, jalapeños, wood)
10ml Peach liqueur
3 drops Saline solution
Garnish with jalapeño and rosemary shaped as mini agave
The jungle and what it has to offer put Cherkasov's imagination into action – particularly the importance of flora in nature. Wilderness aims to take the drinker into a world of wild and natural flavours, with ingredients of Spanish origin.
---
Sabrina Traubner, South Africa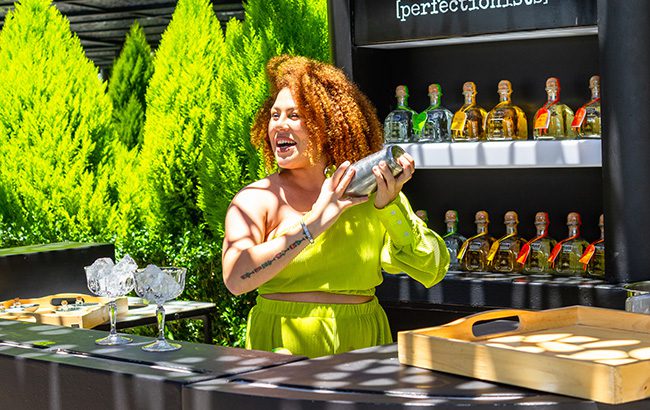 Green Rocket
Ingredients:
40ml Patrón Silver Tequila
20ml Lime juice
Spiced Sparletta cream soda
White cacao and coconut cream foam
Garnish with charred pineapple dust
The nostalgia of cream soda played a key role in Traubner's cocktail creation. She describes the serve as an "an elevated Patrón cream soda float with a South African twist".
---
Jayde Henderson, Sweden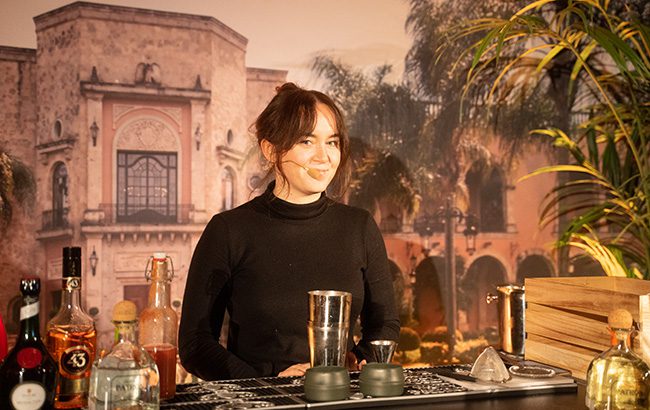 Sour Said the Fox
Ingredients:
30ml Patrón Silver Tequila
15ml Benedictine DOM
5ml Galliano L'Autentico
25ml Verjus
25ml Rowanberry cordial
Garnish with pickled rowan berries
Henderson explained her inspiration: "One day after football practice, I picked a berry from a tree. It was a rowanberry, a berry that is notorious for being very sour. The cocktail is an echo of this memory utilising the sourness of the rowan-berry, introducing vanilla tones to create an element of nostalgia and served in a Swedish guksi. This cocktail invites you to a trip down memory lane."
---
Kaleb Barry, UAE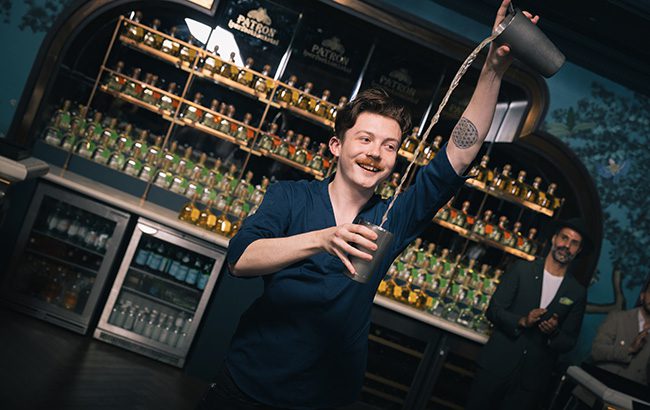 Milk of the Desert
Ingredients:
40ml Patrón Silver Tequila
60 ml Laban Punch (300ml Laban, 30 ml white cocoa liqueur, and 150 ml coffee liqueur)
1 Cardamom pod
The "deep and historic" traditions of the UAE formed the base of Barry's winning recipe. The main inspiration was 'laban', a traditional fermented yoghurt drink from the Middle East. The drink was traditionally consumed with every meal, not only offering a refreshing libation, but a healthy dose of friendly gut bacteria.
---
Max Macauley, UK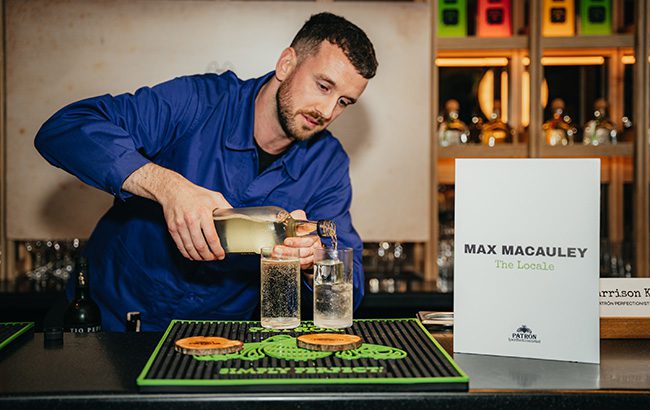 The Forgotten Fruit
Ingredients:
40ml Patrón Silver Tequila
10ml Fino Sherry
2.5ml Scottish Wild Absinthe (Sweet Dram)
150ml Sunset soda clarified with Pectinex and ascorbic apple juice, and carbonated
Macauley explained about his winning Tequila cocktail: "The idea was to showcase the purest expression of the apple, as if you had picked it right off the tree and bitten into it. That perfect sweet and sour liquid that just isn't replicable. I wanted something savoury, juicy and smashable — the Paloma's challenger if you will."
---
Logan Demmy, USA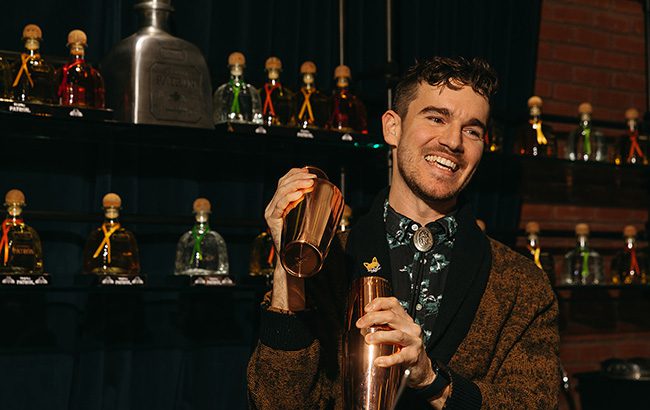 Super Malo Fabulous
Ingredients:
45ml Patrón Silver Tequila
22.5ml Aromatised vermouths / fortified / Madeira
22.5ml Hot chicken spiced green apple oleo
30ml Champagne
Demmy cools the heat of spicy chicken – inspired by the traditional serve of Tequila with citrus and sal de gusana, which led him to think about Nashville hot chicken – with the freshness of Champagne.
---
Choni Song, Greater China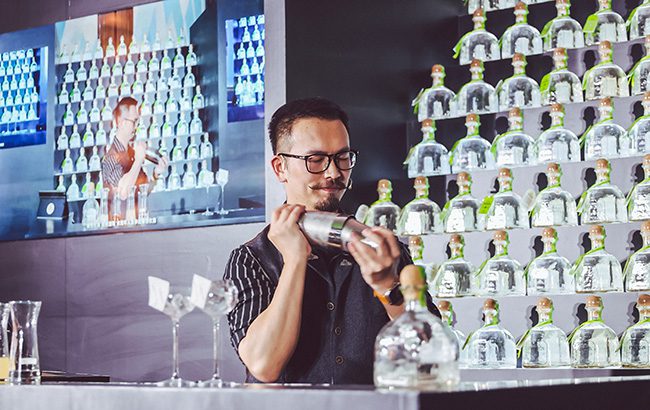 Himno
Ingredients:
45ml Patrón Silver Tequila
20ml Lime Cordial
10ml Crème de Violette
1 bar spoon Absinthe
20ml Homemade Fermented Coconut Rice Wine
Garnish with rice paper
Song was determined to take a different approach to cocktail making with his recipe, and created a drink that touches different aspects of life. His aim was to offer something that would truly resonate with people, wherever they are from.
---
Adam Alvarado, Mexico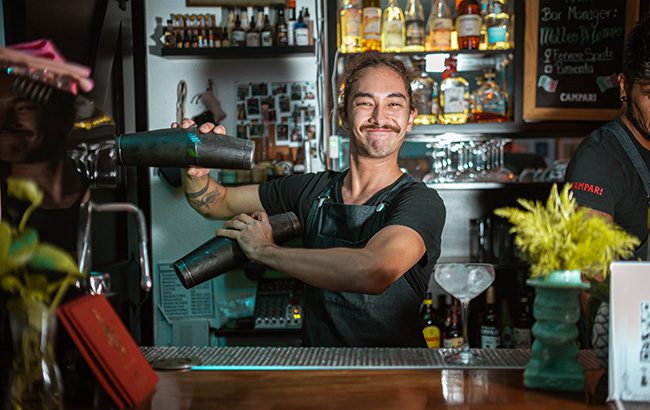 Bee My Hero!
Ingredients:
45ml Patrón Silver Tequila
10ml Honey-Lavender syrup
20ml Manzanilla Sherry
5ml Tartaric Acid
Garnish with white chocolate with nuts and lavender
For Alvarado, his Bee my Hero! cocktail is the reflection of the "elegance, purity and hard work" that goes into making Patrón Tequila – and honey. He explained: "The cocktail combines and balances these two hero ingredients that are so strongly linked to nature and the Mexican land. Looking after nature and respecting traditions is what this creation celebrates."